A freediving week full of fun and activities on the island of Zakynthos in Greece!

(There are two weeks available, 28 August - 3 September & 4 - 10 September)

Two instructors, only 6 students.

I (Ioannis Aliazis), living and teaching on the island of Zakynthos and Stefano (currently teaching at Dahab Freedivers) will be your guides in and out of the water.

Here is what's included:

Accommodation at sea front rooms (2 pax per room shared)
Transportation around the island, we will pick you up and drive you around the island and to/from dive sites etc
Dive insurance
A sailboat cruise to the Shipwreck Beach (roughly 8 hours on our off day)
One dive day using boats
Freediving training on the line
Cave exploration & fun diving
Night dive
Not included are your gear (although we will give you weights so you don't need to bring those), your flights to and from the island and food there (although we'll have a kick ass bbq right next to the water on the last night, on us).
The cost per person is 1100 euros.
Payment can be made via
PayPal
or
Revolut
.
For more information, please see the Facebook event
here
or contact me directly using the links on the sidebar.
Here's a video to show you what freediving on the island of Zakynthos is like:


Here's some info on Stefano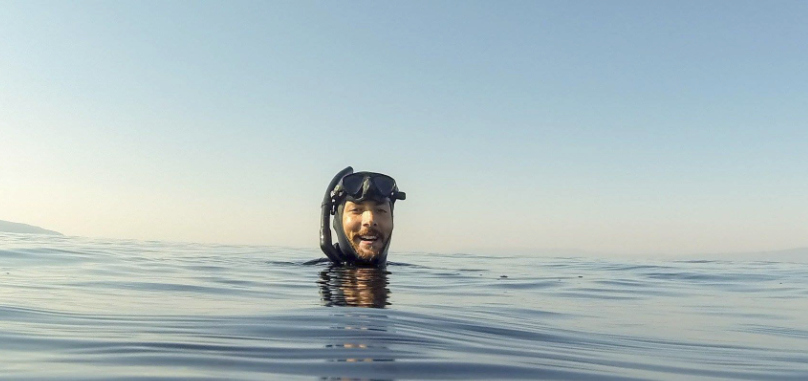 Hi all, I'm Stefano Scaramuzza. I'm a former competitive swimmer with more than 7 years of experience in freediving. In 2016 I became an AIDA freedive instructor in Kalamata at Freediving Club Greece. Currently I'm instructor at Dahab Freedivers and this summer I will team up with Ioannis Aliazis from Free Flow to create an amazing freedive experience for you! After having spent many summers diving in Greece, including Zakynthos, it feels like a second home to me. While I enjoy diving deep, my true passion in freediving is underwater exploration and teaching. The same philosophy we're gonna follow in our freediving week! I'm looking forward to meet you and explore the island of Zakynthos together!